Ayurvedic Herbal Oil Preparation Workshop in Rishikesh
Ayurvedic Herbal Oils are natural, therapeutic oils infused with a blend of herbs and botanicals. These oils are carefully prepared following traditional Ayurvedic principles and are used for various wellness purposes, including massage, skincare, hair care, and holistic healing.
Explore the world of Ayurvedic herbal oils in Rishikesh, India. Crafted through natural, time-honored processes with herbs, these oils are safe, free of side effects, and long-lasting. Join Haritha Yogshala to learn the art of Ayurvedic herbal oil preparation from India's finest experts. Unlock the secrets of these potent elixirs.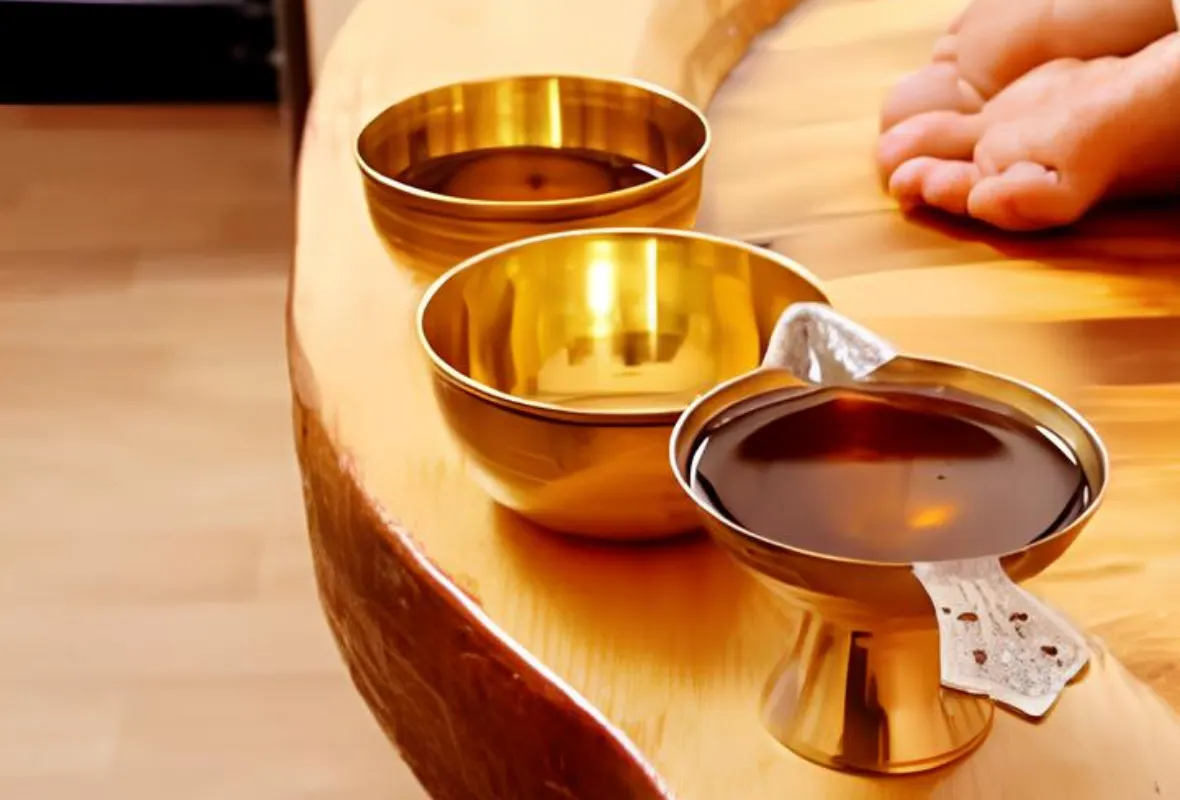 What Types of oil preparation, you will learn
Skin Care oil
Brahmi/Bhringraj oil
Sesame Oil
Mahanarayan Oil
Neem Oil
Basil Oil
Oil for hair growth
Baldness treatment oil
Why learn Ayurveda Herbal Oil Preparation?
Harness the power of herbal remedies.
Embrace all-around health benefits.
Craft personalized oils for your well-being.
Explore avenues in natural wellness and holistic health practices.
Gain insights into traditional herbal practices and their cultural significance.
Deepen your connection to nature and enhance mindfulness through herbal oil preparation.
Importance of Oil as per ayurveda
Ayurvedic oils promote overall well-being by balancing mind, body, and spirit.
They harness the healing properties of herbs and botanicals, offering gentle and effective remedies.
Ayurvedic oils are known for their calming and stress-reducing effects, aiding mental relaxation.
These oils provide deep nourishment to the skin, hair, and body, enhancing vitality.
Many Ayurvedic oils assist in detoxifying the body, eliminating toxins and promoting better health.
They are widely used for therapeutic massages, soothing sore muscles and improving circulation.
Ayurvedic oils enhance natural beauty by promoting healthy skin and hair.
These oils can help balance emotions and promote mental clarity.
Longevity: Incorporating Ayurvedic oils into daily routines is believed to support longevity and a vibrant life.
Ayurvedic oils are a part of India's rich cultural heritage, carrying centuries-old wisdom.
Ayurvedic Herbal Oil Preparation Workshop Fees

Language: English
Available: Yes
| Program | International |
| --- | --- |
| Course Fees (Without Accommodation & Food) | USD 349 USD 249 |
| Semi-Deluxe Accommodation & Food (per day) | USD 22 |
| Deluxe AC Accommodation & Food (per day) | USD 35 |
Faq
Find answers to commonly asked questions about Ayurveda Herbal Oil Preparation Workshop in Rishikesh
An Ayurvedic Herbal Oil Preparation Workshop is an educational and hands-on experience where participants learn how to prepare traditional Ayurvedic herbal oils used for various therapeutic purposes.
The workshop is open to anyone interested in learning about Ayurvedic herbal oil preparation. No prior experience is required.
Participants will learn the principles of Ayurveda, the therapeutic benefits of herbal oils, and the step-by-step process of preparing these oils using authentic Ayurvedic methods and ingredients.
The workshop typically covers a range of Ayurvedic herbal oils, including those used for massage, skincare, hair care, and specific health conditions. The specific oils may vary depending on the workshop's focus.
Usually, the workshop provides all the necessary ingredients and materials for herbal oil preparation. However, it's a good idea to check with the organizers in advance to confirm.
Yes, participants often get to take home the herbal oils they prepare during the workshop. It's a wonderful opportunity to use these oils for personal wellness or share them with family and friends.
No prior knowledge is required. The workshop is designed to be accessible to beginners while also offering valuable insights to those with some background in Ayurveda.
You can register by visiting our website or contacting our workshop coordinator for details on registration and fees.
To apply for the Ayurvedic Herbal Oil Preparation Workshop at Haritha Yogshala, Rishikesh, a non-refundable deposit of 50 USD or 2500 INR is required. This amount is included in the prices listed below. You can make the remaining workshop fee payment after arrival to the center on the workshop day.
Treatments will be from Monday to Saturday only.
No treatments will take place on Public Holidays.
Please read the Frequently Asked Questions >> for more information.
To sign up for the Retreat, please bring a valid identity proof.
Above rates applicable from 1st Jan, 2023 to 31st Dec, 2023.