Excursions In / Around - Rishikesh India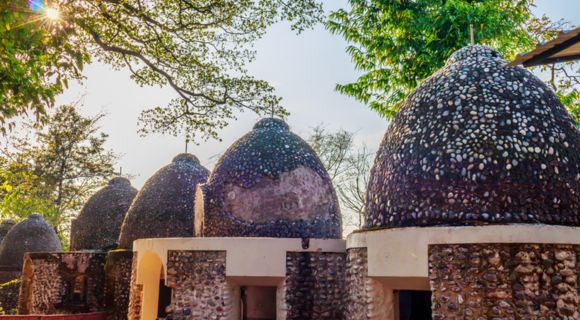 Beatles Ashram - 84 Kutiya Rishikesh
Located in just 1 KM from Haritha Yogshala, Beatles Ashram is a peaceful retreat where the famous band stayed in 1968, under the guidance of Maharishi Mahesh Yogi. It's a special place for yoga lovers to visit, as they can experience the serene atmosphere that inspired the Beatles' music. By exploring this sacred spot, one can connect with their inner self, find harmony, and appreciate the teachings of Maharishi Mahesh Yogi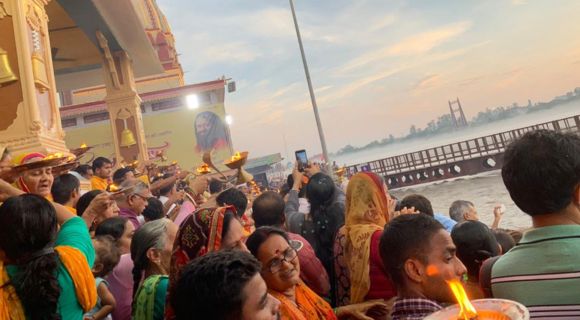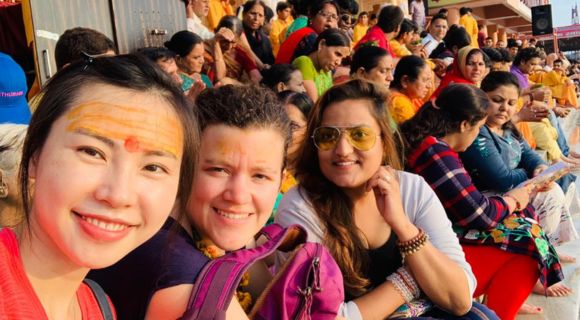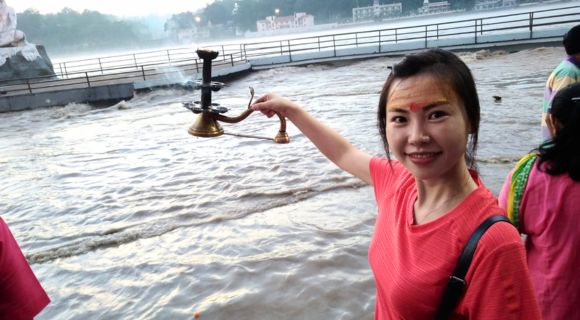 Parmarth Niketan Ganga Aarti
Parmarth Niketan Ganga Aarti is a soul-stirring ritual held at the renowned Parmarth Niketan ashram in Rishikesh. As evening descends, devotees gather by the Ganges to witness a grand ceremony of prayers, hymns, and oil lamp offerings, creating an enchanting atmosphere of reverence and spiritual harmony. It is just 5 minutes walking distance from Haritha yogshala.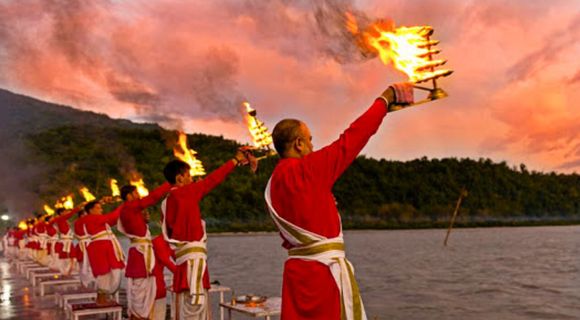 Rishikesh City Ganga Aarti
Rishikesh City Ganga Aarti is a divine ritual held on the banks of the sacred Ganges River. As the sun sets, priests perform enchanting prayers, light oil lamps, and offer prayers to the river. It's a mesmerising spectacle that fills the air with spirituality, devotion, and a deep connection to the divine. It is 3.5 KM from Haritha Yogshala.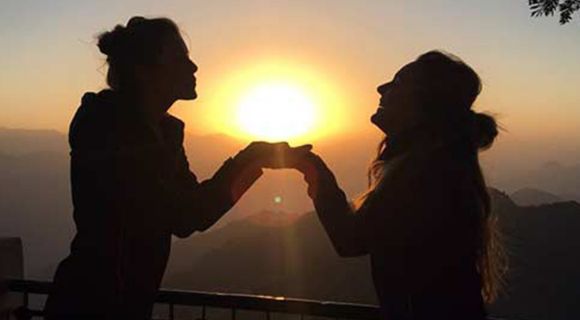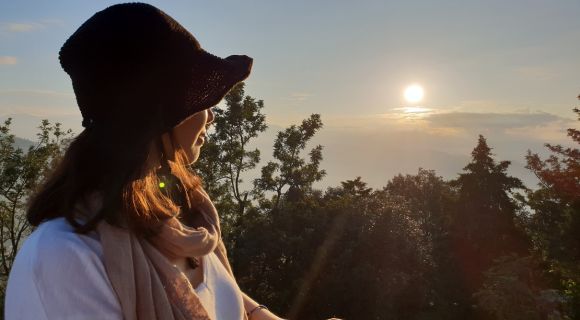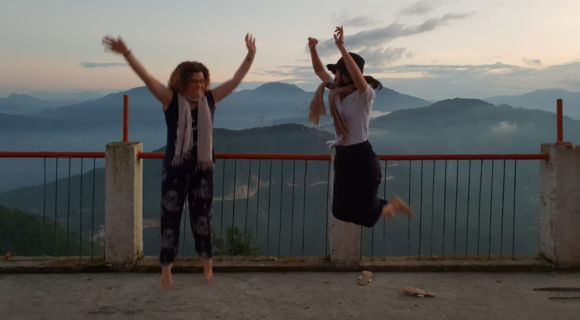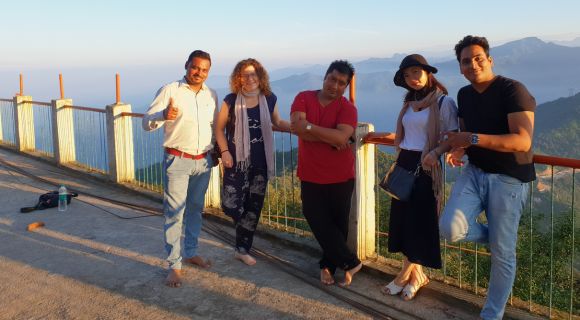 Kunjapuri Temple (Sunrise View)
Kunjapuri Temple in Rishikesh is a revered site known for its breathtaking sunrise views. Perched atop a hill, it offers a panoramic vista of the majestic Himalayas and the Ganges River. Watching the sunrise from here is a mesmerizing experience that fills the heart with peace and awe-inspiring beauty.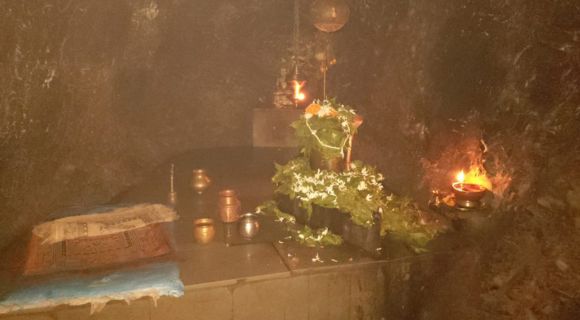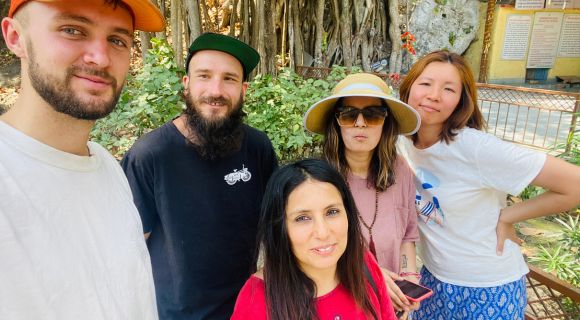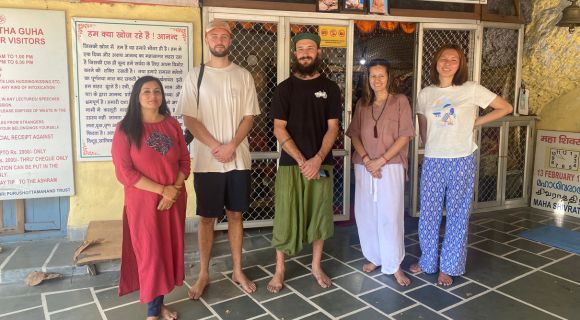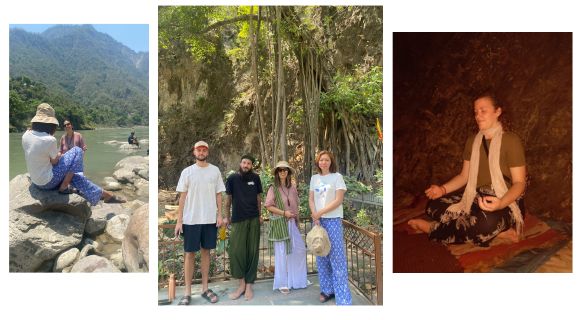 Vashistha Cave (Meditation Cave)
Vashistha Cave is a special place near Rishikesh, known for its spiritual importance. It is believed that a wise sage named Vashistha used to meditate in this cave long ago. The cave is located in the beautiful Himalayan forests and has a peaceful and calm atmosphere.
People visit the cave to find inner peace and connect with their spirituality. It is a popular spot for pilgrims and those seeking a quiet place to meditate or reflect.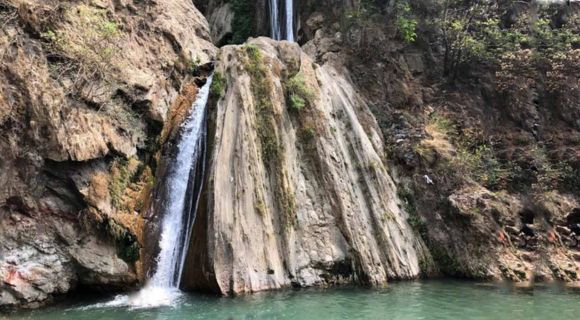 Neel Garh Waterfall
Neel Garh Waterfall in Rishikesh is a stunning natural attraction that captivates visitors with its cascading waters and lush surroundings. Located amidst picturesque landscapes, it offers a refreshing retreat and a chance to immerse oneself in the beauty of nature. A perfect spot to unwind and rejuvenate. It is 7 KM distance from Haritha Yogshala.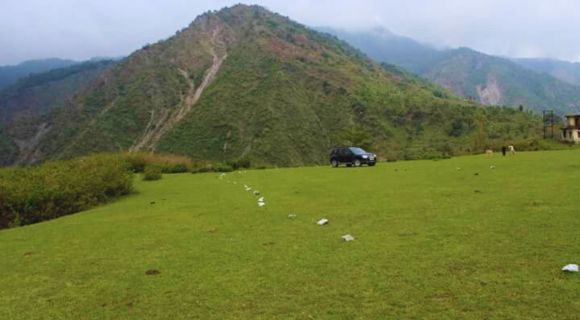 Itharna Retreat
Itharna Retreat is a tranquil and serene getaway that offers a peaceful and rejuvenating experience for those seeking rejuvenation. It is amidst nature, surrounded by lush greenery and beautiful landscapes. Its nurturing environment gives opportunity to reconnect with themselves and find inner peace.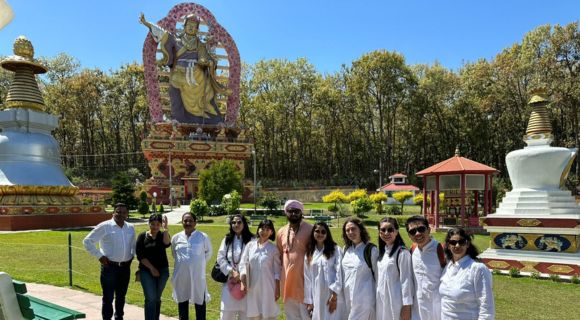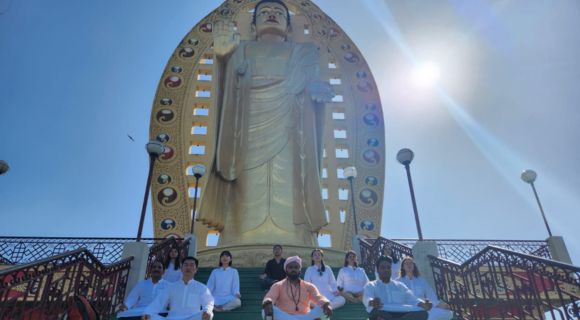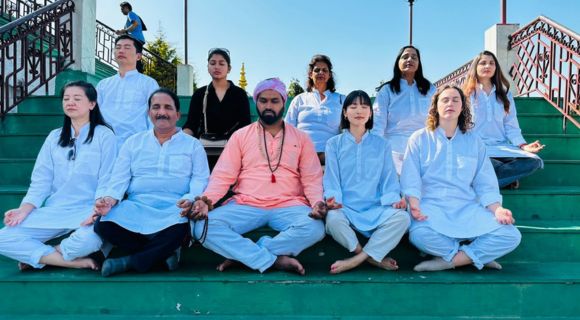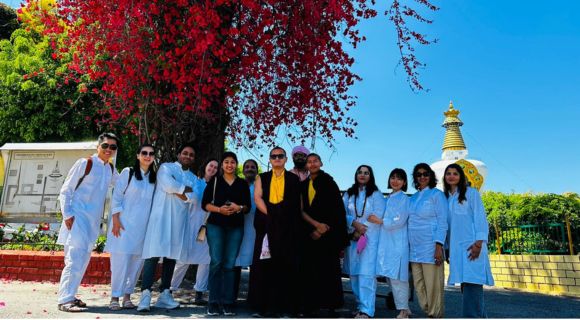 Buddha Temple Dehradun
The Buddha Temple in Dehradun is dedicated to Lord Buddha. It attracts people from various walks of life, seeking solace and spiritual guidance about Buddhism and its culture. It has intricate carvings and vibrant colors adorning its walls. Inside the temple, there is a magnificent idol of Lord Buddha, radiating a sense of tranquillity and compassion. It is a beautiful place to visit for tourists.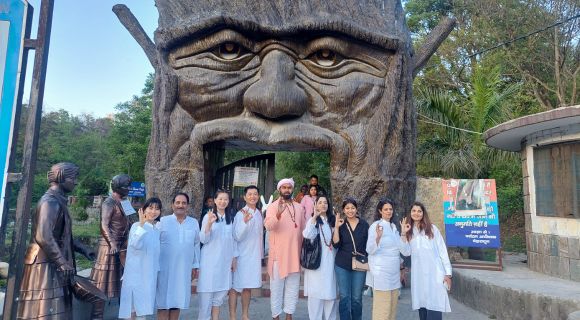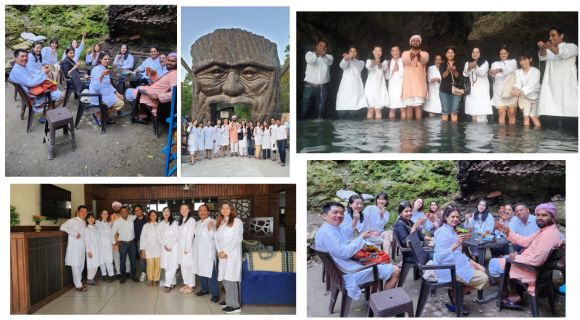 Robber's Cave Dehradun
Robber's Cave in Dehradun is a natural marvel, known for its unique rock formations and gushing streams. A popular picnic spot, it offers a refreshing escape with its cool waters and peaceful ambiance, making it a must-visit destination for nature lovers. .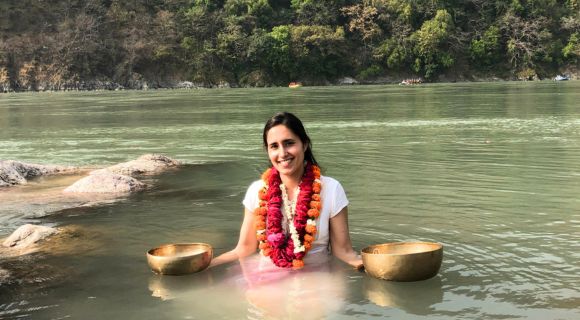 Outdoor Yoga Experiences
On the day of excursion, we sometimes take our students outdoor amidst high green mountains and continuously flowing holy-river Ganga to let students enjoy yoga poses outdoor. The natural environment adds a very different and deep feel inside of yoga flow whose vibes are everlasting. It also enables the students to capture viral photographs that add cherry on the cake to your social accounts.